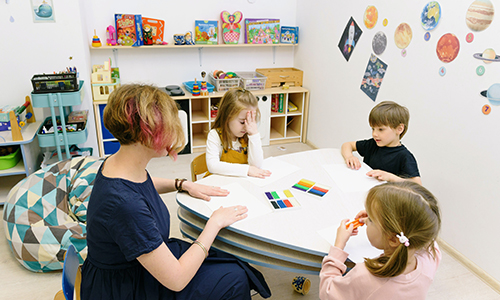 Schools & Nurseries
We offer a quality cleaning service that's been tried and tested. We know how important it is to keep your schools & nurseries to a high standard of cleanliness, for your students and staff as well as a pleasant working environment. 
School Cleaning Services
We provide school cleaning services for schools and nurseries of all sizes, from those having a single cleaner each day, right up to those having on-site supervisors and cleaning teams attending daily.  We will build on a cleaning schedule that suits your school or nurseries needs. We provide general cleaning across all areas such as:
Classrooms, lecture and seminar rooms
Offices & staff rooms
Reception areas
Assembly rooms, auditoriums and sports halls
Hallways and corridors
Toilets and bathrooms
Canteens and restaurants
Libraries
With each bespoke cleaning package there is also the option for planned deep cleans.
End of term school deep cleaning
End of school year deep cleaning
We can also supply your school with various janitorial supplies and consumables. We use safe cleaning products, however, we can accommodate changes to our janitorial supplies if other products will need to be used because of allergies. 
How To Book Our Professional Cleaning Services
If you are looking to book your next clean, it's never been easier.  There are two simple ways to schedule an appointment with our team:
Simply contact Maria on 07763 904885 or book through our easy-to-use online Contact Us form.