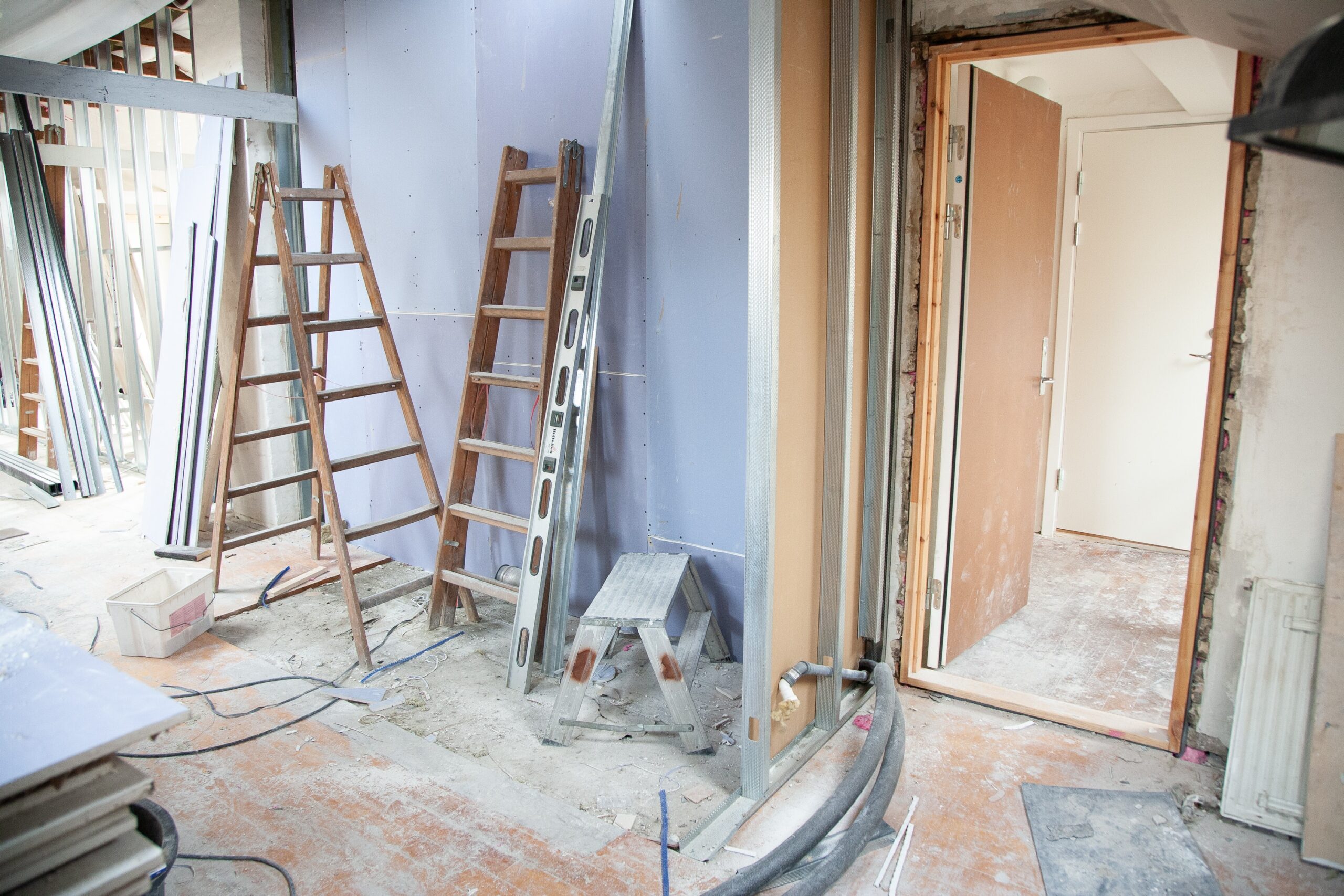 After Builders Cleans
If you've been involved in lengthy building work, your home will certainly benefit from a good post-renovation deep clean. Our expert team provides a thorough and professional after builders cleaning service in Bedfordshire, Buchinghamshire and surrounding villages.  We also this service on newly built developments as well.
What is an After Builders Clean?
A renovation can be very time-consuming, tiring, challenging and very stressful, even without the worry of cleaning up the remaining dust and debris once the builders have completed works.  In fact, the mess left behind after a renovation is often unsightly and requires a great deal of work to clear and put back to a liveable condition.
The dust left behind by tradesmen can get into the smallest of crevasses, which isn't good for your health and also difficult and time-consuming to clean. Not to mention other dirt such as plaster, paint, as well as other construction residue, which can cause a whole host of problems.
We will ensure that your house is not only cleaned to a high standard, but we will also go to great lengths to refresh your property so that it looks and smells as good as new once we've completed the clean.
After Builders & Post Renovation Cleaning Checklist
When your property has undergone construction or renovation work, the dust and debris often reaches every corner of the home or office. To help you along we offer a comprehensive cleaning service once your building work has been completed.  We also offer this service on newly built developments as well. A construction clean up service will typically involve the following tasks, all of which our fantastic team of specialist cleaners undertake with a smile:
Internal clean of fixtures such as windows panes, window sills and window frames.
Deep clean conducted on doors, handles and door frames
Thorough vacuuming and mopping
Carefully clean around light fixtures, switches and plug sockets
Polishing your mirrors and windows
Deep clean and scrub of bathroom fixtures such as toilets, bathtubs and basins
Woodwork cleaning; skirting boards, architraves, bannister & handrails
Deep cleaning of fittings such as cupboards, shelving and wardrobes
Deep clean and scrub of kitchen & appliances; external
Clean coving, picture rails, dado rails and curtain polls
Clean and vacuum all upholstery
All surfaces dusted and polished
Dust and wipe down radiators & vents
Areas covered by our post-builders cleaning
We are able to offer our services to any home within Bedfordshire, Buckinghamshire & surrounding areas.  We are ready to send our experienced, professional cleaners to clean your living or business space in no time. We pride ourselves in creating a safe, dust and dirt-free zone in no time for your property.
We pride ourselves on getting the job done quickly and to the highest standard possible.
Some things you can expect from Sistermatic Cleaning Ltd.
The reliable and professional cleaners at Sistermatic Cleaning Ltd. clean all areas, even what is known as "bin areas" (things like walls and ceilings near bins which often get stained and discoloured as a result of being near the bins). Our cleaners make sure to clean and disinfect such areas to make them neat, tidy and germ-free.
Our specialist equipment, processes and checklists ensure even the largest cleaning jobs can be done quickly, efficiently and effectively. We provide our cleaning services to both domestic & commercials clients.
Our cleans are thorough and get the job done right. We clean all areas of your property from lifts and signs to door handles and carpets. We also use equipment and techniques perfectly suited for delicate materials and surfaces (like varnished surfaces).
Of course, we can't forget about washrooms, toilets and changing facilities. Our services allow time for us to clean and sanitise your bathroom basins, tiles and much more.