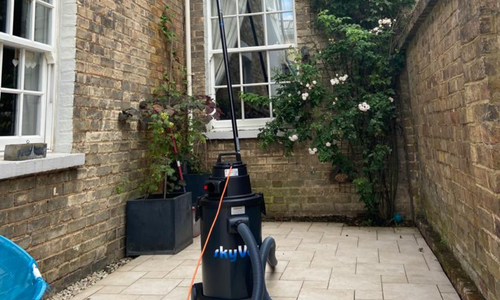 External Cleaning
Sistermatic Cleaning Ltd.'s mission is to act as a one stop cleaning solution and it is for this very reason that we have partnered up with Grants Window Cleaning where we can now offer window, fascia, soffit, PVC cleaning and gutter clearance to both domestic and commercial clients.
Our External Cleaning Service Includes: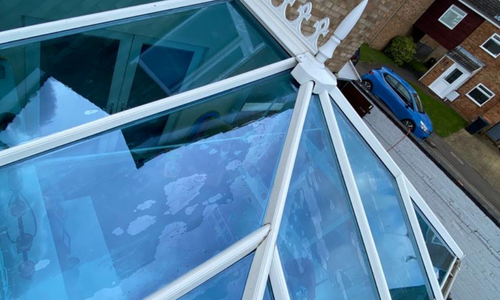 We use the latest systems which provide us with only pure, filtered water to achieve perfect results. The soft bristle brush removes dirt particles and smears on the glass whilst the pure water can be left to dry naturally without leaving water stains. This technique also means windows stay clean for longer, as there is no soap residue to mix with rain and create stains later.
Our pole fed window cleaning uses 100% pure laboratory-graded water which is purified at our water station through a series of carbon and particle filters, then through an RO membrane and then finally through two vessels of polishing beads before it is pumped into our vans and ready to be used to clean your windows. Through the latest lightweight telescopic poles the water is pumped up to the brush head to clean windows up to heights in excess of 65 feet (20 metres), well above the height of any ladder.
Fascia & Soffit Cleaning:
We can clean fascia boards and soffit boards on any property or commercial premises.  We also clean UPVC cladding.  By having these cleaned you will immediately brighten up the appearance of your home, making a tremendous difference.
Whether your a property owner or a private landlord you can maintain your UPVC gutters, fascias and soffits at a reasonable rate, avoiding any big expenses of replacing them further down the line, reaping the benefits of a well maintained, immaculately clean property. UPVC is basically soft white plastic, with a coating on the outside. If dirt is left to sit on the UPVC for a long period it can destroy the coating, attacking the soft white plastic which could permanently damage your installation. Why not have them cleaned once a year to maintain these areas.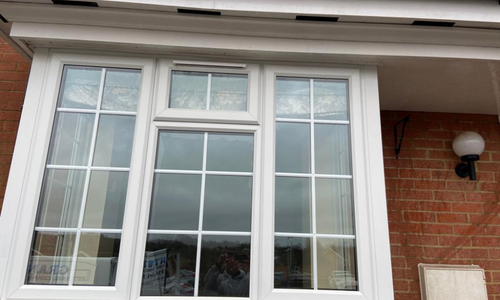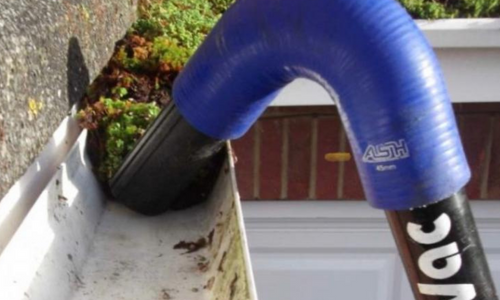 Why juggle the challenges of health and safety and working at height, when the sky vac hoover system allows a single operator to safely remove gutter growths up to 40ft high and over a range of obstacles. The vacuums coupled with featherweight Elite carbon fibre suction poles, deliver thorough cleaning results on even the toughest gutter blockages.  After all, keeping gutters clean, and rainwater free flowing is a regular and important part of good property maintenance.
How To Book Our Professional Cleaning Services
If you are looking to book your next clean, it's never been easier.  There are two simple ways to schedule an appointment with our team:
Simply contact Maria on 07763 904885 or book through our easy-to-use online Contact Us form.