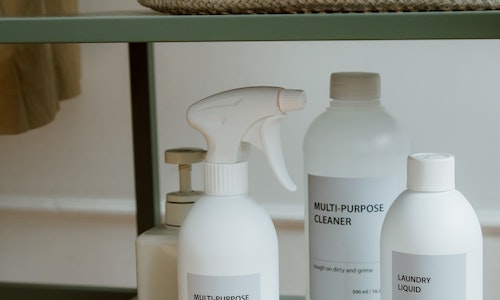 Quality Commercial Cleaning Products and Consumables
Our goal is to provide you with the best quality cleaning products at the most economical price. We have a very comprehensive range of janitorial consumable products and would be delighted to demonstrate our cleaning product range and provide prices.
Our services include all of the following:
We will monitor the stock levels of your cleaning products and consumables so you don't need to.
We will deliver only what you need and only when you require it, keeping your stock levels to a minimum.
We will provide you with the documentation for all consumables delivered to your premises
Our extensive range includes the following:
Hand towels
Toilet tissue
Centre feed rolls
Dispensers
Alcohol sanitising wipes
Alcohol hand gels
Refuse sacks
Anti-bacterial soaps
Environmentally friendly products
Wherever possible Sistermatic Commercial Cleaning Ltd. undertake to use "green products" that are environmentally friendly and COSHH registered to properly complete the task. In the event of a green product not being available an alternative approved stock item will be used to keep damage to the environment kept to a minimum.
How To Book Our Professional Cleaning Services
If you are looking to book your next clean, it's never been easier.  There are two simple ways to schedule an appointment with our team:
Simply contact Maria on 07763 904885 or book through our easy-to-use online Contact Us form.